Spinal cord tethering usually occurs with children with Spina bifida and is usually diagnosed with Scans such as MRI/CT/Myelogram.
A normal spinal cord hangs and moves freely up and down with growth, bending and stretching within the spinal canal. A tethered spinal cord does not have the ability to move as it is attached to the spinal column. It is pulled tightly at the end and it may cause damage to the spinal cord from stretching and decreased blood supply. A child with Spina bifida may have a tethered cord but remain asymptomatic and therefore not all cases require surgical intervention. In asymptomatic cases not requiring surgery, it is recommended that clinical observation with regular reviews to be carried out.
Spinal surgery
If surgical intervention is indicated for your child an incision is made at the lower back and a small portion of the bony vertebrae may need to be removed to obtain better exposure to spinal cord. The spinal cord is gently dissected away from the surrounding attachments and the incision is closed- usually with sutures and covered with a dressing.
Recovery and care
In hospital:
Your child will be in the recovery room, after their operation, until they are awake and are ready to be transferred to ward.
They will need to lie flat for 24-48 hours (but can move from side to side and onto tummy) unless otherwise instructed by the surgeon.
Nurses in the ward will assist with toileting needs, pain relief, pressure area care and closely observe your child's recovery from the procedure.
Your child may have a tube placed in the bladder to drain urine while they need to remain flat.
Most children will be in hospital for 5-7 days after surgery. The wound will need to be kept clean and dry. Any leaking from the wound or signs of infection will need to be reported to doctors straight away while in hospital and/or once discharged. The wound will be checked by doctors and new dressings applied before you go home. During the hospital admission a physiotherapist will assess your child to ensure they are safe to mobilise and answer any questions you may have.
Once discharged:
A follow up appointment will be arranged approximately six weeks post-surgery and you will be notified of the appointment once home by the outpatient department via letter and/or phone.
Keep the wound clean, dry and covered after discharge as per the neurosurgical wound care fact sheet or your surgeon. Please get the wound checked by your GP two weeks after discharge and refrain from any high impact activities and swimming post-surgery. Normal activities can usually be resumed six weeks after surgery.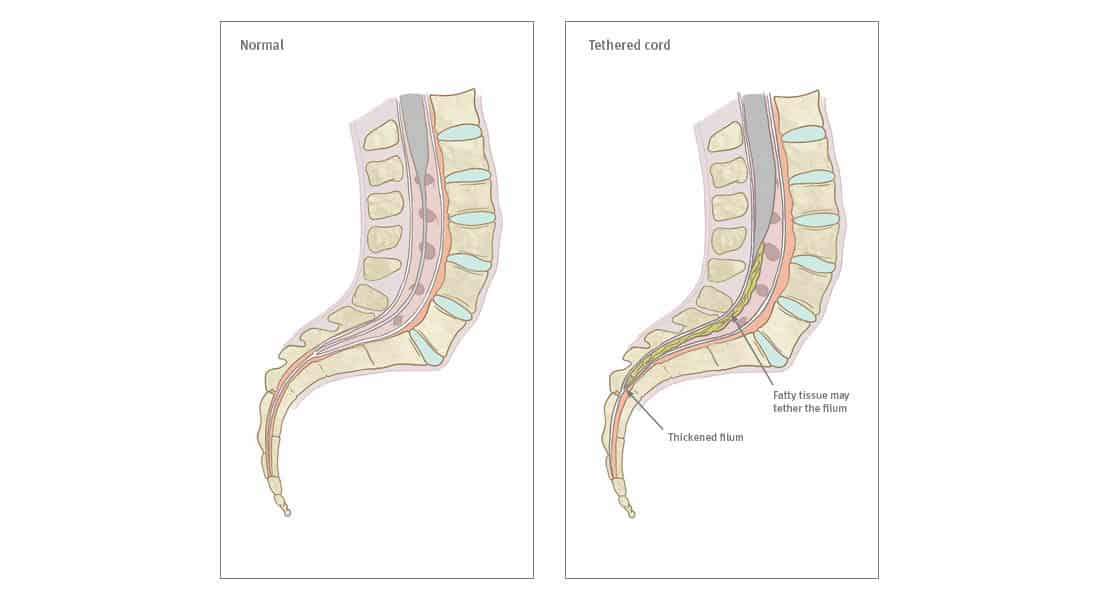 Last updated: October 2023